ROTARY PRESENTS THE 22st ANNUAL FIREWORKS AND FESTIVAL SUNDAY JULY 1st AT VIRGINIA HORSE CENTER
Lexington Sunrise Rotary Club will hold its 22nd annual celebration of American independence with fireworks, live music, food and craft vendors, kids' activities, and a beer garden on Sunday, July 1st , at the Virginia Horse Center. One of the valley's biggest and best July fireworks display will again be sponsored by Virginia Safari Park. In fact, Virginia Safari Park will not only sponsor the fireworks, they will be the signature sponsor of the entire festival this year.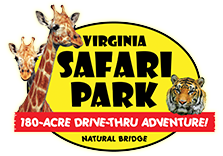 With July 4 falling on a wednesday, the festival will be held the Sunday before to allow the largest number of area residents and visitors to attend.
The area's best food and craft vendors, along with community organizations, will continue to offer regional and fair specialties.
Admission will be free, but parking at the Horse Center will cost $5 per vehicle. All proceeds will benefit the Rotary Club's many Rockbridge County charitable causes, ranging from support for the YMCA's After School program to full scholarships for international study by local high school graduates
The parking area opens at 1:30 p.m. and the festivities begin at 2:00 p.m. Live Music will entertain the crowd and the fireworks show will begin around 9:15 p.m.
It should be a fun time for the whole family. If you are coming from out-of-town be sure to check out the Lexington & Rockbridge County Visitors Center, the Main Street Lexington, and the Virginia Horse Center websites. And, don't forget to check our host's website for even more things to do. Links for these websites are provided below:
Lexington & Rockbridge County Visitors Center